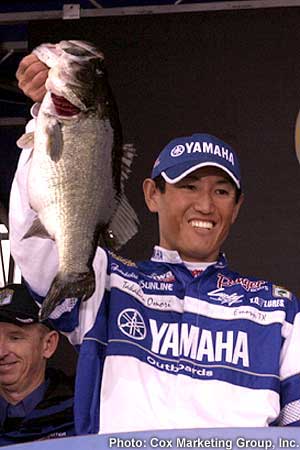 Omori, who took the lead following an impressive 17 pound, 15 ounce weigh-in on day two, never looked back the rest of the way as he weighed in a four-day total of 50 pounds and 11 ounces of Florida bass to take home the $102,000 prize.
"I've always wanted to win on the CITGO Bassmaster Tour because the best anglers in the world compete here," Omori said. "This is my eighth year of fishing on the Tour and it's the first time I have won. I have had two second-place place finishes, but never something like this. This one feels great."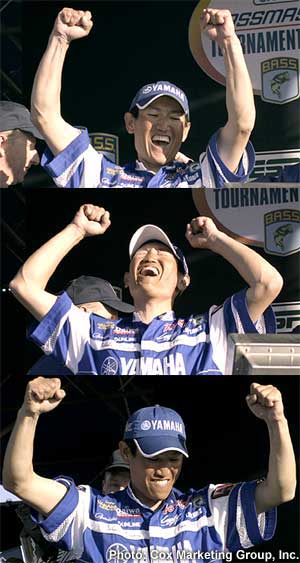 Omori's victory comes on the heels of a resounding Classic victory in Charlotte, N.C., last August, which propelled the native Japanese pro into bass fishing's international spotlight. He's tried to keep things in perspective, though.
"I've already received a lot of attention from last year," Omori said. "The expectations are so high for any Classic winner, but it doesn't make any difference to me. I've really never experienced this type of pressure because I'm a pretty simple, quiet guy.
"On the water, I tried not to worry about those things," Omori continued. "It was such a great way to end the season, but this is a brand new one. Everything I have done recently has been almost too much for me. Before the season, I had to stop and refresh my mind because everything I was doing wasn't normal."