GERALD SWINDLE
Gerald Swindle wound up in the 62nd spot, with 16 pounds and 4 ounces. The reigning Angler of the Year is in the thick of the title chase again this year, showing up in the 17th position with four Tour stops remaining.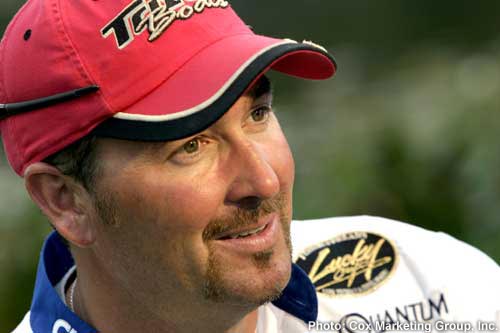 "I'm not really satisfied with how my week turned out," Swindle said. "I think the lake got inside my head a little too much. I wanted to go fish some pockets up river, but I didn't think I would have had enough time, so I stayed out on the lake and fished an area I found during practice. I actually had one big bite in that area, but it broke off. It probably cost me a decent day because I broke one off yesterday as well.
"I did make the right decisions (on Friday) and I think I fished the area well," Swindle continued. "It just seemed like I was in an area where everyone but me had caught a big fish. The fishing really slowed down once the front moved through. The fish were real aggressive in the morning and the bites would make my line jump through the water. But it slowed down and that's hard because I was trying to cover a lot of water."